Two weeks ago, I showed you how you can create a professional email header to make you stand out from your competitors.
Today, I'm going to show you how you can create a signature file that can automatically be inserted into all your Email Series and/or Broadcasts.
With this new addition, you can easily create a professional looking email template like this: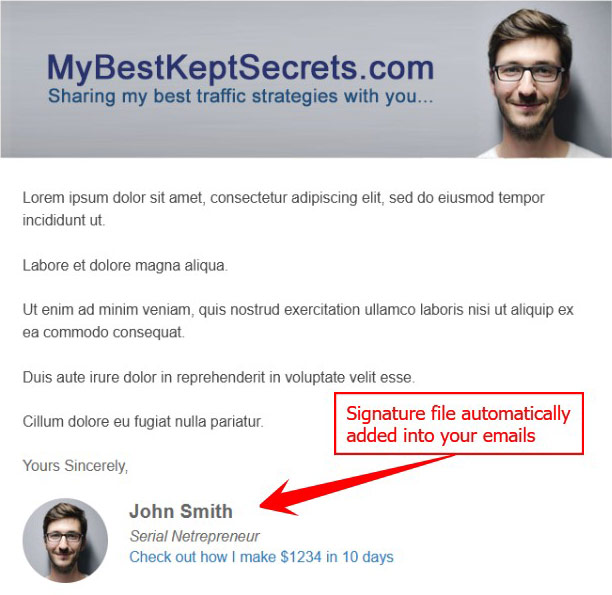 Advantages Of Having A Signature File
1) The signature file will be added automatically, so you don't have to worry about the undersign every time you write an email.
2) You can easily update your signature file with links to your latest offers, without having to change every email in your email series.
Without further ado, let me show you how to create a signature file.
How To Create A Signature File
First, go to your list and click the edit button.

Scroll down until you see an option called "Email Signature"
You can select whether to automatically insert the Signature into your Email Series and/or Broadcasts (arrow 1).
Next, click Open Editor (arrow 2) to design your Email Signature.
Below is a video demo to show you how you can create an email signature using our standard template.
Final reminder…
Once activated, the Signature will be added to the end of all your email series and/or broadcasts. Check and make sure that you do not have any unnecessary line break at the end of your emails and that you've removed the old undersign in each email.