Our Landing Page Builder is ready!
You can now create your own landing pages and promote your opt-in forms like a pro.
Let's see what this Page Builder can do for you.
1) Freestyle Editing
One thing that makes our Page Builder different from many builders is that you are free to position the elements anywhere you like.
I call it Freestyle Editing.
Take a look at the illustration below to see what I mean.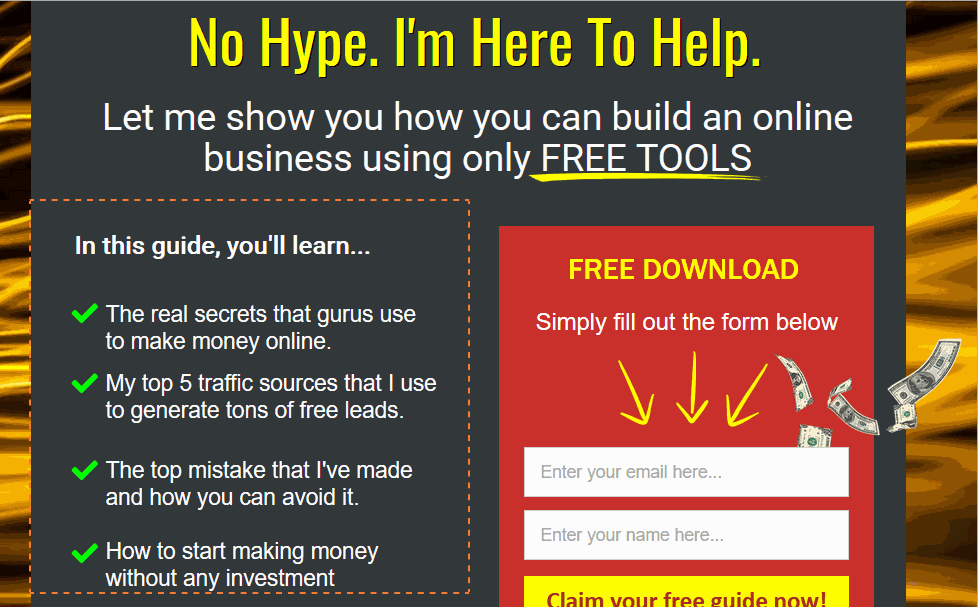 2) Create Any Design You Can Imagine
You can use the Page Builder to create almost any landing page you can image.
Take a look at some of the templates we've created for you.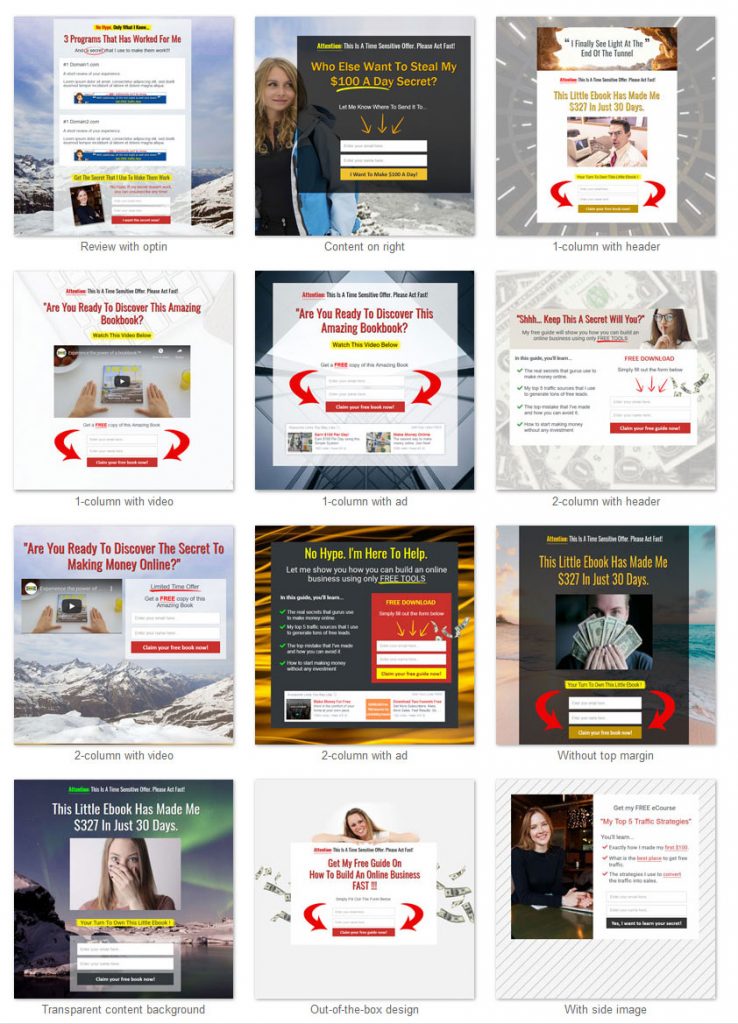 3) Responsive
The landing page has 3 smart responsive features.
i) Auto resize to fit any browser
ii) Collapsible 2-column design to cater to mobile browsers
Take a look at the example below and see how the right column collapses below the left column when view in a mobile browser.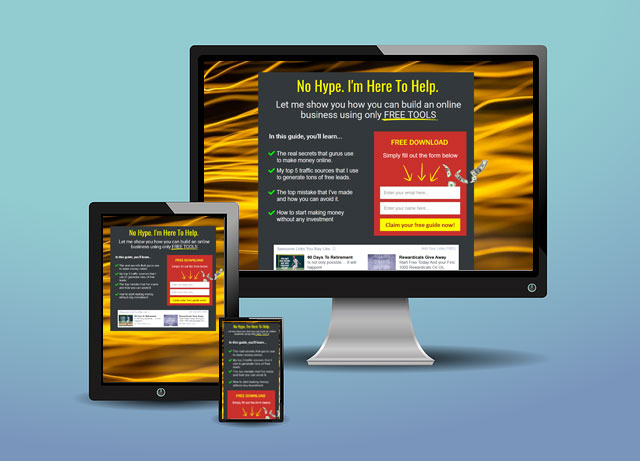 iii) It allows off-center design, which will automatically collapse back to the middle in mobile browsers
Refer to the example below, in bigger browsers, the content offsets to the left to make space for the background image. But when viewed in a mobile browser, the content collapses back to the middle.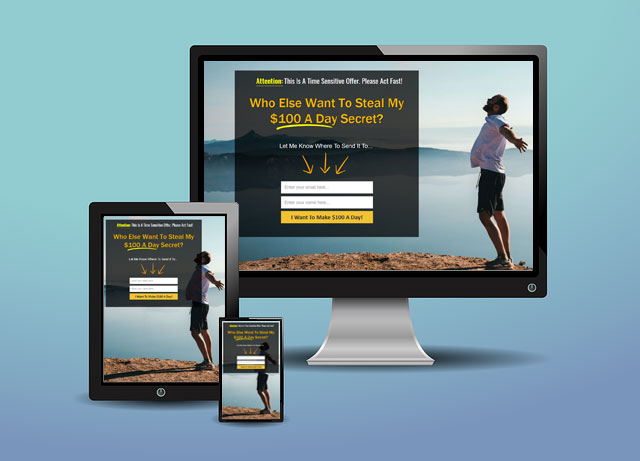 4) Earn PPC Income
You can add LeadsLeap Ad Widget to earn PPC income while building your list.
Ad widget is added in a special row. To do so, you first click the add row button (arrow 1 below), then select 'Special Row For Ad Widget' (arrow 2).

5) Real Visit Tracking Functions
The landing page is built-in with Trckapp tracker, so there is NO NEED to use Trckapp when promoting the landing pages.
You will be able to track Real Visits and Surfing Duration.
You can also add Ad Bar and Popup, just like Trckapp Links.
6) Track Opt-in Response Automatically
If you use SendSteed List Manager (our in-house autoresponder system) with the Landing Page, the opt-in response is also automatically tracked for you.
7) Page Rotation
Every Page URL is automatically a rotator.
This means you don't have to separately create a rotator link.
To rotate different pages, simply add a new page to the campaign and set the Status as 'Active'.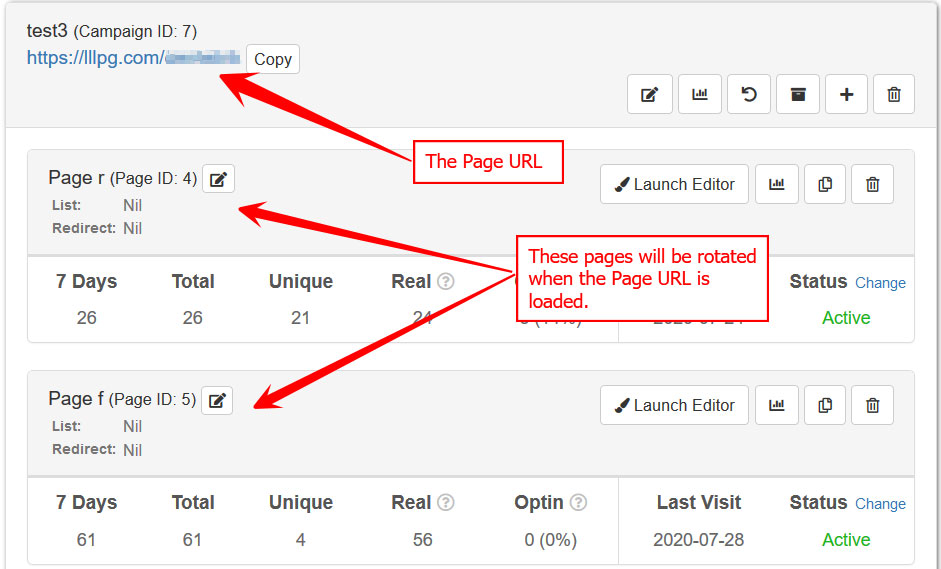 These are just some of the highlights of the landing page editor. You really have to try it to appreciate what it can do.
How To Start Using It?
If you just want to give it a try, just go to
https://leadsleap.com/pagebuilder/
Click 'User Guide' to have a quick understanding of the design concept before starting.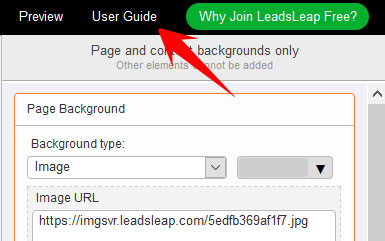 You can't save your work using the link above. To create a savable page, you will have to start a campaign.
To start a campaign, go to your Member's Area > My Landing Pages
Click 'Add a new campaign' to start.

As always, this is just the beginning. More features will be added as I gather your feedback.
Give it a try now > https://leadsleap.com/pagebuilder/
I look forward to your comments below.