This is the 3rd upgrade for PopupXpert in a short span of 2 months.
Bear with me.
In this upgrade, we have made some fundamental changes in the backend processes.
So some old templates may NO LONGER work.
To be sure, your old popups will continue to WORK on your website. What I mean is when you feed them into the editor, they may not work.
If your old popup is not compatible with the new editor, either you upload a new template, or contact our support. We will fix it for you asap.
Ok, here are some of the new things we've added:
1) An Image Gallery
We've added a library of 300+ images.
They are categorized into
Large Background,
Medium Background,
Small Background,
Portrait,
Banner, and
Object.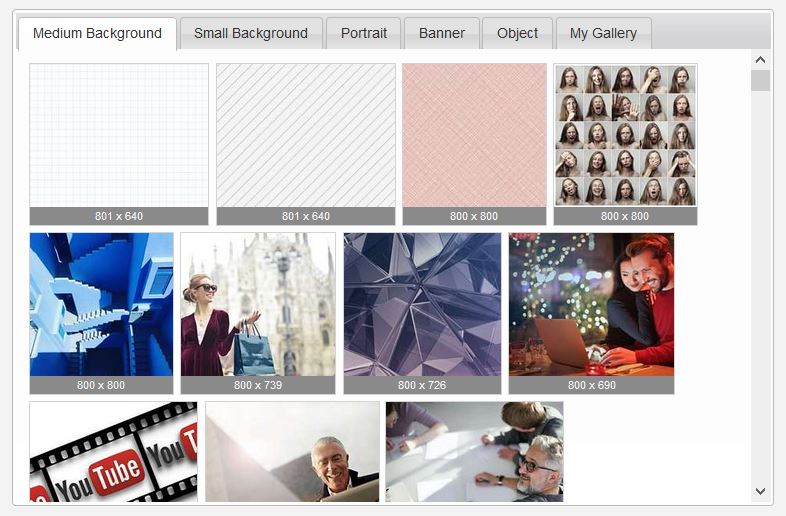 Large background can be used for full screen background.
Medium background is good for background of popup.
Small background and Portrait are for smaller image designs.
Banner is good for header image or slidebar. (See the samples below.)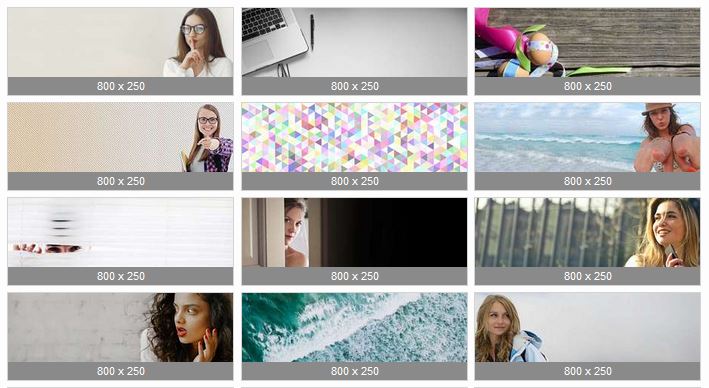 Last but not least, Objects are transparent background images that you can use to add 'live' to your design. (Check out the samples below.)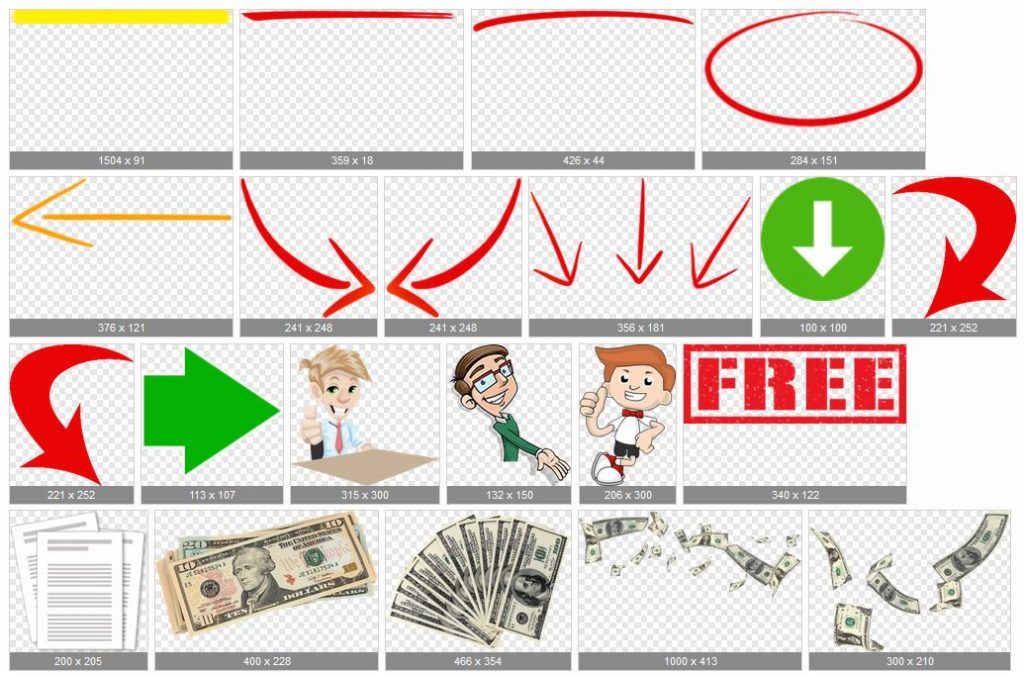 If you are a Pro Member, you can upload images to your own gallery. We will host them for you.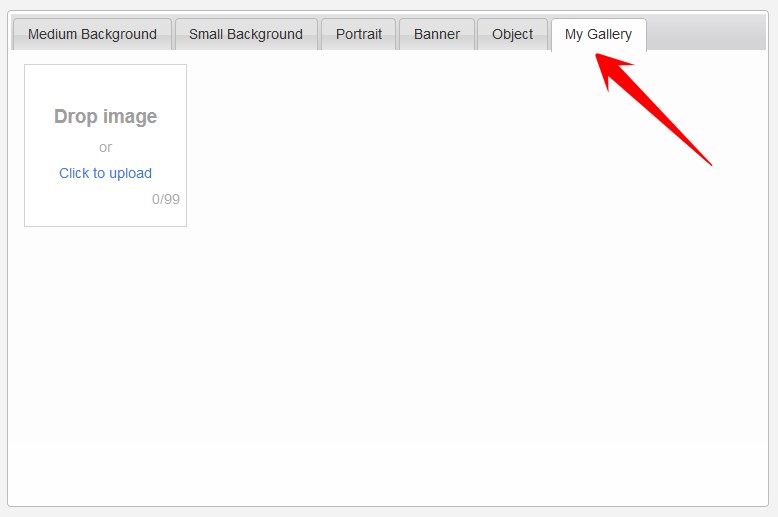 With a vast selection of images (even more will be added in the future), creating pretty popups is now a matter of choosing a suitable image and changing the texts.
Take a look at the new collection of templates we've added: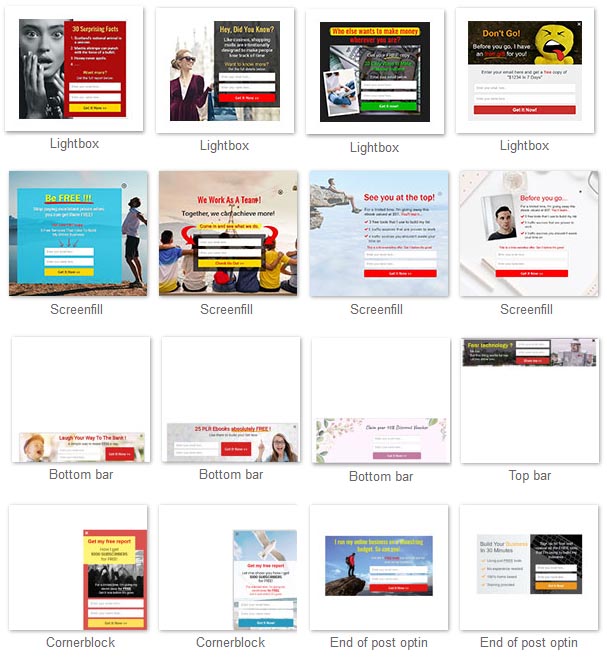 But don't limit yourself to the templates.
With the new image gallery, you can create your own unique opt-in form with just a few clicks.
2) Improved Image Editing
Another major improvement is the image editing capability.
You can now
adjust the image positioning in the view port,
make the image grayscale,
blur it,
rotate it, and
change its brightness.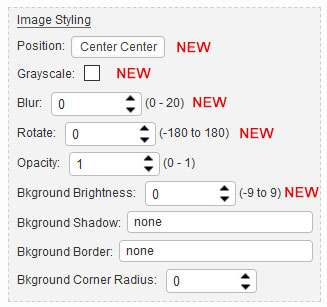 3) Hide Credit
Pro Members can now hide the credit.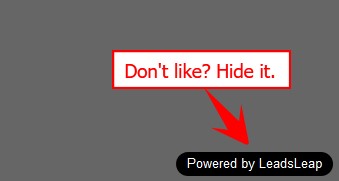 To hide the credit, go to 5. Animation > Hide credit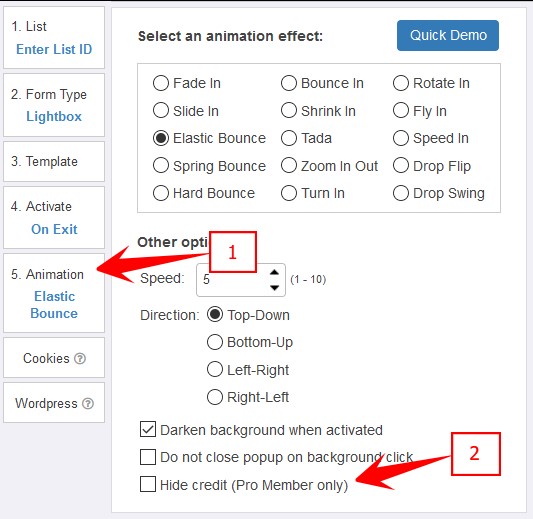 4) Z-Index sorting
Previously, to change the vertical layer of an element, i.e. to bring an element in front of another element, you change a parameter called 'z-layer'.
I find this method a little confusing, especially when you have too many elements.
In this new system, you simply sort the editor of the element. (If you are used to Photoshop, this concept should be familiar to you.)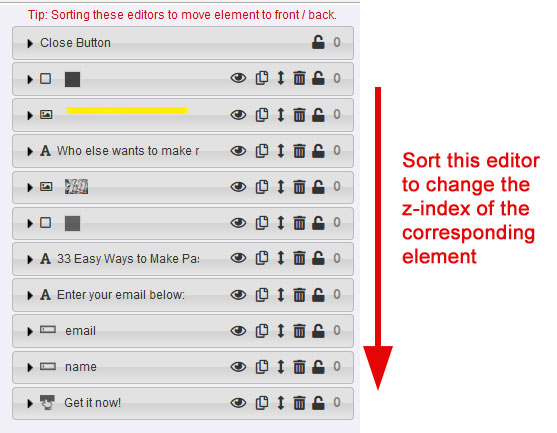 When will LeadsLeap Landing Page Builder be ready?
I know many of you are waiting for our landing page builder.
It's almost done!
In fact, most of the improvements in today's update come from the new landing page builder.
If things go well, it should be ready by the end of next month.
In the mean time, have fun with PopupXpert.