Early this month, I talked about an important change that Google made in cross-domain cookie security and the changes we had made to comply with the new standard.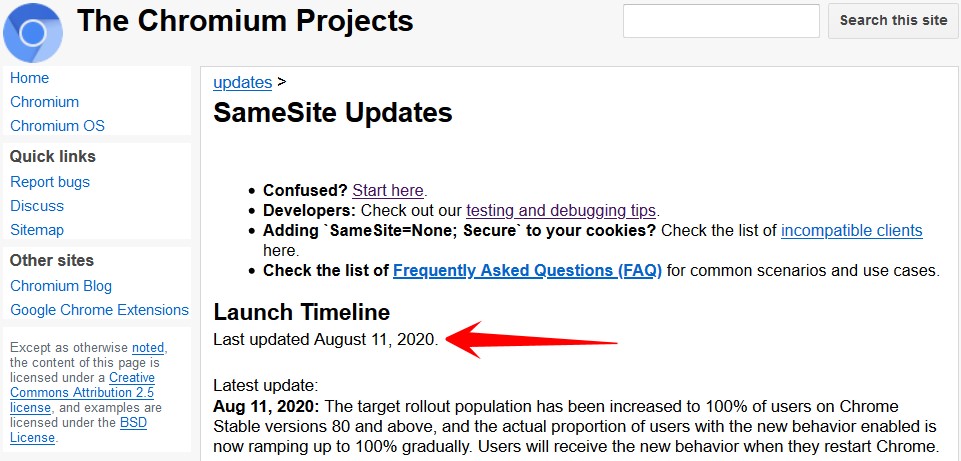 My immediate response was to make sure that our tools and system comply with the latest requirement.
However, later I realized that the impact is much greater than what I've expected.
It may cause 'the death of link cloaking'….
What Is The New Cookie Standard About?
In simple terms, the new standard has disabled cross-domain cookie usage by default.
So the old way of coding a cookie can no longer work under cross-domain and even cross-subdomain environment.
What Is Cookie?
Basically, you just need to know that cookie is a piece of information that save your affiliate id in a visitor's browser.
When people buy something, the system will retrieve the cookie (i.e. your affiliate id) and credit the purchase to your account.
What Is The Problem Now?
The problem now is, when your affiliate link is shown in a third-party website, your cookie (i.e. your affiliate id) may not be saved in the visitors' browser.
This means you will not be paid if your leads buy something.
Who Show Affiliate Link In Third-Party Website?
Many.
Most PTC and traffic exchange networks
Affiliate marketers who use domain masking (aka URL forwarding), a free service provided by most web hosting, very popular strategy among affiliates.
Link trackers that provide cloaking capabilities (including our Trckapp Link Tracker)
What Is The Solution?
The only solution is that affiliate program owners have to update their cookie settings to allow cross-domain usage.
But it can take years for some program owners to finally keep up with the change.
What Can You Do?
These are what you can and SHOULD DO ASAP:
1) If you advertise in PTCs and traffic exchanges that show ads in a timer system (as long as the url in the browser shows their domain name, not yours), check and make sure that your affiliate id works (by navigating around your advertised page using their viewer and see if your affiliate id is still there).
2) Better still, don't advertise an affiliate link. It's not a good strategy anyway. What you should do is create an opt-in offer and encourage people to opt-in to your list. You should know by now that LeadsLeap provides all the tools you need, for free. You have no excuse not to start doing what the professional marketers are doing!
3) If you use domain masking or URL forwarding, check.
4) If you use link trackers with cloaking function, check. If it doesn't work, disable link cloaking. (If you use our link tracker, you can disable link cloaking but still activate real traffic tracking. This way, you can still know whether the traffic you've received is real human traffic.)

Impact On LeadsLeap Advertising
The bad news is our conventional ad viewer is affected too.
The good news is we already have an alternative – the 'Direct View Mode' that has been running for a year. Most of you should be familiar with it.
It is impossible for us to check every ad to see if the affiliate link works. So the best option for us is to enable 'Direct View Mode' on all ads with immediate effect.
To implement 'Direct View Mode' on full scale, certain changes have to be made to our reward system.
I have written another post to explain the changes in our ad system.
Be sure to read it.
Any Question?
If you have any question regarding the new cookie standard or affiliate tracking, please post your question in the comments below so that other members can learn too. I will give my best reply.