Nowadays it seems that everyone is a blogger. Whether you are a new blogger or a blogging expert, I'm sure you will come to a point when you ask yourself: "What should I write today?"
Today I'm going to show you a fun tool from Google that can help you to think of all kinds of topics to write for your blog. With this tool, you will never run out of ideas again.
This tool is called Google Wonder Wheel.
I'll show you how to use this tool with an example.
Say you have a blog on the Internet Marketing niche. Now, head to Google.com and type in Internet Marketing in the search box.
On the right hand side of the Google result page, you will see a link that says "More search tools". Click on that.
Look for a link that says "Wonder wheel". Click on that.
Voila, you've got a powerful visual keyword research tool.
You can click on each of the keywords to spin off another 'wheel'.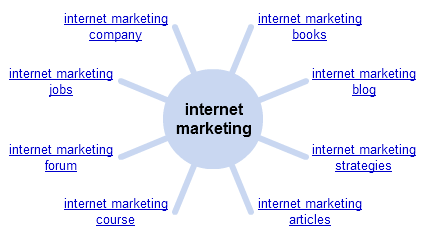 Design Your Blog Or Niche Site Using Google Wonder Wheel
A powerful application of this tool is to design the structure of your website or blog using Google Wonder Wheel.
For example, the main categories of your website will be the 8 keyword phrases return by the Wheel. Further spin-off can be other deep link topics that you can add to your site.
An important part of search engine optimization is content relevance. If you design your website based on what Google thinks is relevant, it's a no-brainer that your website will get a boost in the search engine ranking, at least in Google.
Have fun playing with this tool.