I'm sure you have noticed that the online advertising landscape has changed. In the past, Google's contextual advertising was touted to be The Way to advertise.
But now, not quite so.
Companies like Outbrain and Taboola have come out with a new ad format that combines image and text ad. The industry calls it Native Advertising.
Here is a comparison between Contextual Advertising and Native Advertising.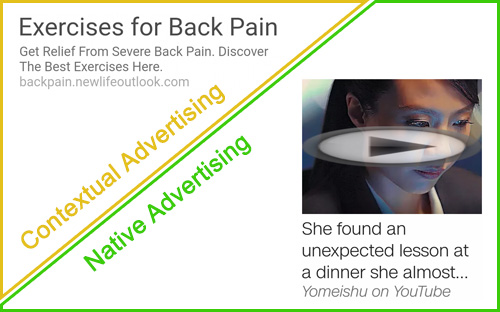 As you can see, a contextual ad is just text. A Native ad includes image and text.
It has the best of both worlds!
The image will quickly capture readers' attention while the ad text provides more info about what the ad is about and gives the final push to click.
The good news is, LeadsLeap is moving into the Native Advertising format.
If you login to your member's area now, you will notice a few setup pages have been changed.
Below are some important changes:
1) Image is now compulsory for ads
From now on, Credit and Pro Ads must be set up with an image.
Not just any image or your avatar, but an image that is relevant to your ad, and preferably one that can arouse people's curiosity to click!
It can be an earning screenshot, a proof of what you promote works, or perhaps a photo of yours showing how you work from home, provided it is relevant.
2) Profile image will be limited to just one
Previously, we allow members to add several profile images and optionally use those images for their ads as well as profile photo.
But since the image requirement for the new ad format is different, there is no longer a need to have so many profile images.
If you go to your profile setup page now, you will see only 1 image left, which is your profile photo . Other images are not available any more.
(We still keep those images for a limited time. If you need those images for any reason, please contact our support immediately. Otherwise, they will be removed from the system after 60 days.)
3) Downline message image will be your profile photo automatically
Well, the title says it all… Downline message image will be your profile photo automatically.
Have you set a separate image for your downline message, it will be switched to your profile photo.
Basically we have separated profile image from ad image. They are no longer interchangeable under the new system.
Your profile image, the one that you set up in your profile page, will be shown in your Profile Summary, Downline Message and Social Review. Ads will have their own image.
4) A new image uploader
We have replaced the old image uploader with a new one.
The new uploader has the following benefits:
It is mobile friendly.
Yes, you can upload image from your mobile devices now, a feature several members have been asking.
It supports copy and paste.
You can upload a screenshot by simply copy and paste!
Take a look at the animated demo below to see its copy and paste function.
(This demo repeats automatically.)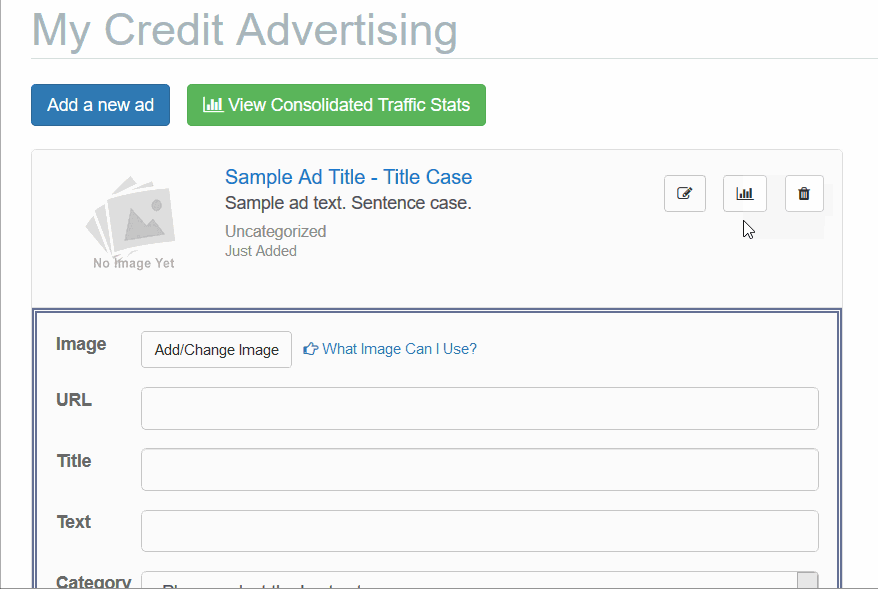 The copy and paste function will be handy when you set up an ad. You can simply take a screenshot and use it as the ad image.
What You Need To Do Now
As soon as possible, please go to your Credit Ads and Pro Ads setup page, and add an image for your ad.
You may also want to adjust your ad text to make it relevant to the image. Our reviewer has been instructed to reject ads with irrelevant image.
Also, we've made some changes to the ad type. If you are advertising a blog, you may want to select the 'blog' ad type.
For Pro Members, if you happen to see that an image has been added for your ad, that's because we have added it for you. If it is not something that you like, just replace it.
I would like to take this opportunity to apologize to those who have set up several profile images for the ads. I'm sorry that you have to do it again. But please, do not use the same profile image for your ads now. With a bigger ad image, your image can be more interesting and telling!
That's all for now.
Today marks the start of a series of system updates. In the next few weeks, you will see more and more improvements happening. Stay tuned…