We have been working on an improved Social Review directory, where you can easily search for the reviews that you want.
Finally, it's done. You can check it out here > Social Review Directory
These are some of the new features:
1. Simply Type And Search

Simply enter the domain name of the program you want to research and read the reviews.
If there is no review for the program, it will display 'No Review Found.'
2. Search By Category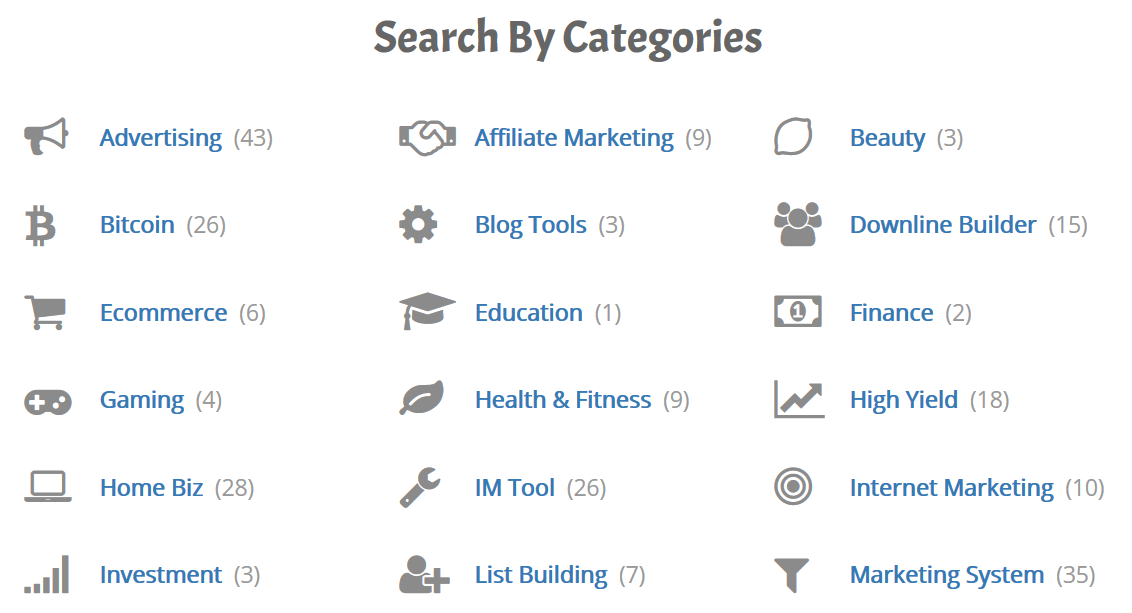 If you do not have a specific program in mind but only want to look for something that works, you can do a search by category.
We have manually categorized the reviews based on the niche they are in.
For example, if you are looking for a marketing system to promote your business, simply click the 'Marketing System' category. You will see all the reviewed programs and their ratings.
3. Featured Reviews
We ditched the old table-style Featured Review and replace it with a cool (I thought it is cool) box as shown below.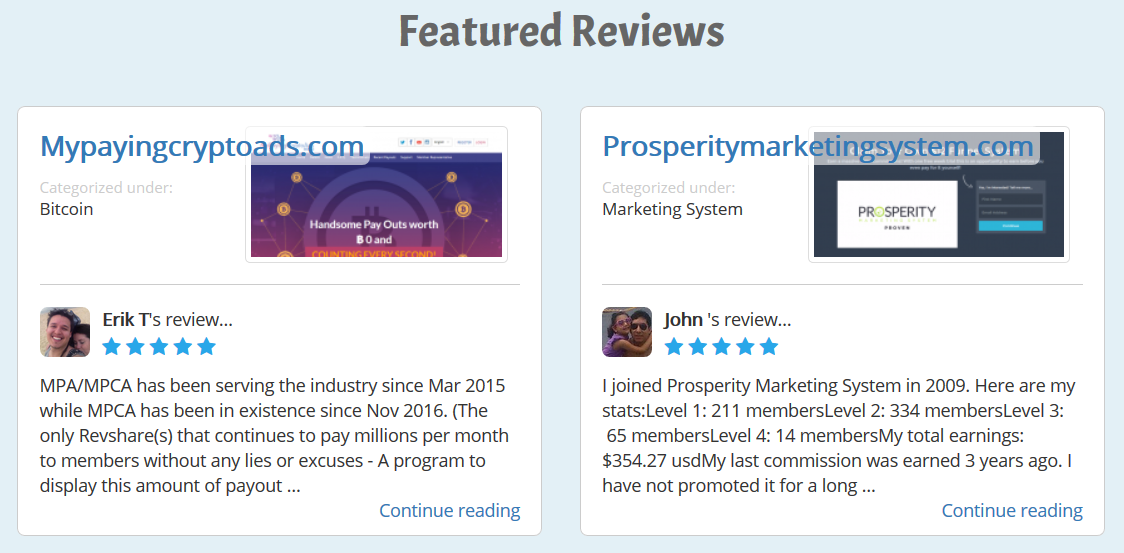 These featured reviews will be shown in the homepage of the Social Review directory as well as the Members Dashboard.
Whose reviews will be featured?
Pro Members' Reviews with a score of 4 and above will be featured.
What is 'score'? How does it work?
Reviews are given a score from 1 to 5.
We rate reviews based on the insights they provide and how recent they are updated.
This means a well written review may get a high score initially, but will lose its score over time until they are updated again. We create this system to ensure that featured reviews are insightful and recent.
How will I know if my review is featured?
If your review is featured, it will say 'Featured' next to the Score of the review (see the arrow below).

If you have a review that is featured, I suggest that you keep on updating the review at least once every two months.
If you have a review that is not featured, i.e. the score is less than 4, you can improve the score by updating your experience with the program. The more personal experiences you share (both good and bad), the better the score.
Moving Forward…
We believe that Social Review has a lot of potential. We are already seeing it ranking well in many keywords in Google. Search Engine traffic has been growing consistently.
As you know, we rotate your affiliate link if you submit a review. It's a great way to get signups to the programs/services that you believe in.
If you haven't submitted a review, please do so. If not, you are missing out a lot of good leads, especially after all the improvements that we've done.
But please do not hastily submit brief and useless reviews, or standard reviews copied from somewhere else. They will be rejected sooner or later.
Unlike an ad, the lifespan of a review is forever. It's worth your time to write a good review and reap lifelong benefits.