Just a quick update today.
We've just added a 'paste image' feature in our support ticket system.
From now on, if you experience any issue in the system, just take a screenshot, highlight the issue, then copy and paste into the support ticket.
There is no need to save screenshot. Just copy and paste!
Take a look at the demo below and see how easy it is.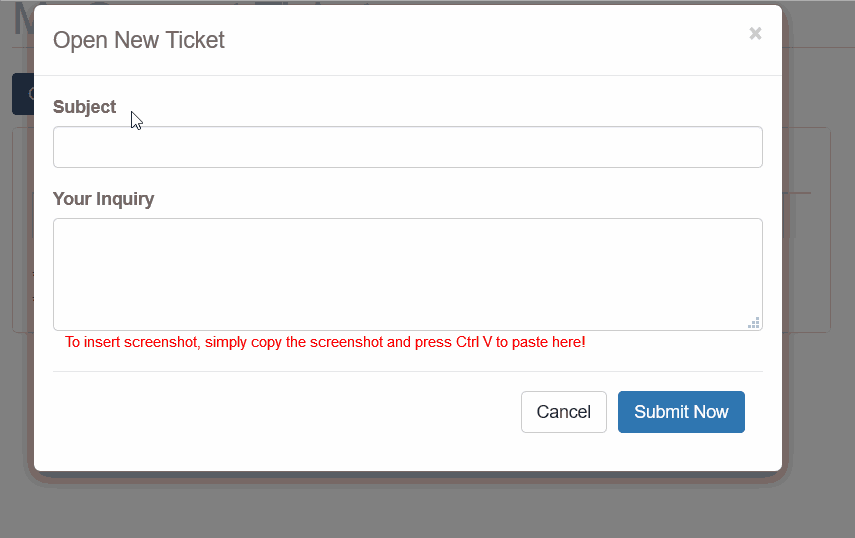 If you are wondering what screen capture software we use in the above demo, it is called TinyTake.
I like this screen capture because I can easily add arrow and texts. And it's free.
Thanks all for today. :)