Thanks to our fellow member, Matt, again, we've added a simple way for you to check the spamyness of your email before sending it to your list.
In your SendSteed email editor, you'll now see an icon that says 'Send Test' (formally it was named 'Email').

When you click on it, you will see this popup: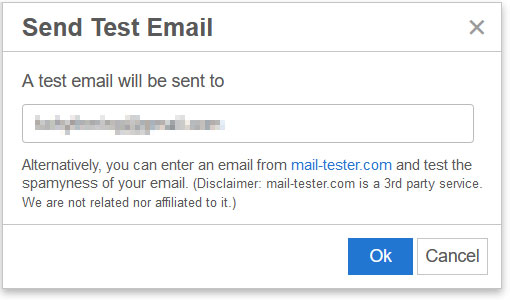 By default, the test email will be sent to your LeadsLeap account email.
To test the spamyness of your email, you can go to mail-tester.com and get a test email address, as shown below: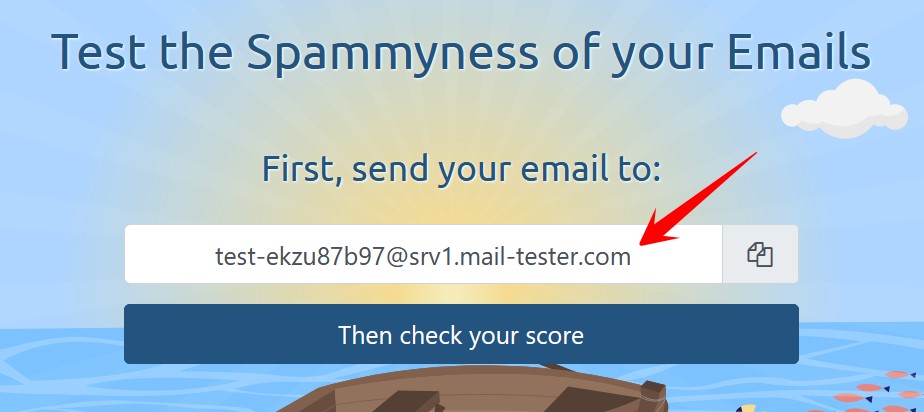 Send a test mail to this email address.
mail-tester.com will then check your email and give you a detailed breakdown of how you can improve your email, like the one shown below: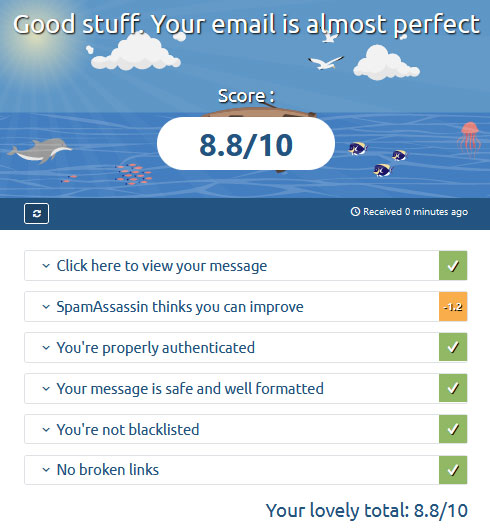 DON'T BE A PERFECTIONIST! You don't need a 10/10 to have your email delivered. Also, a 10/10 doesn't mean your email will surely be delivered.
Treat it as a way to help you write better newsletters. Ignore mail server issues, if any, because that's our responsibility, not yours.
There is a limit of 3 free tests per day. So you may have to 'ration' your tests accordingly.
Lastly, the system only allows emails to mail-tester.com for the time being. If you have other good testing sites, please let us know. We can include them.