We have just completed another round of improvement to our Landing Page Builder.
One major improvement is the addition of a new element called 'Countdown'.
Thanks to our fellow member, Matt, for suggesting it.
With this element, you can create landing pages that look like this…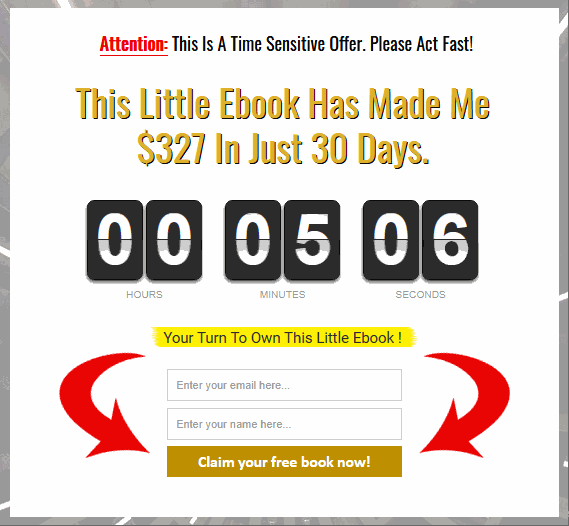 Or this…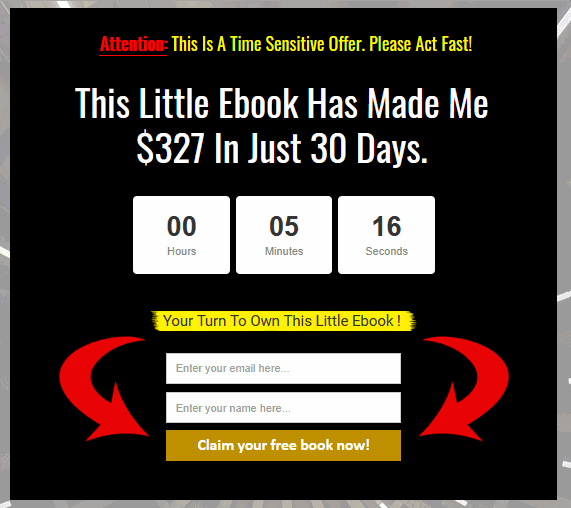 How To Add A Countdown Timer?
Adding a countdown timer is as easy as adding any element.
You'll now see an 'hour glass' icon under 'Add New Element'.
Click it to add a countdown timer.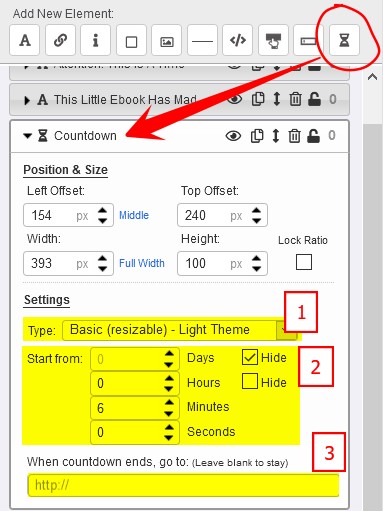 There are 3 parameters you can change:
1) The design / type of the timer.
2) The starting time of the timer.
You can also choose to hide Days and Hours.
3) URL to redirect when the countdown completes (or leave it blank to stay on the page).
That's all.
The setting may be simple, but the benefit is huge.
Having a countdown can invoke a sense of urgency and hence increase the response rate.
Give it a try today. I believe you'll find it useful.