We have just released another automation named 'Youtube To Broadcast'.
This function allows you to automatically send out a broadcast to your list whenever you publish a new Youtube video in your channel.
Like 'Blog To Broadcast', a snippet of the video description and hyperlink to the video will automatically be inserted.
In addition to that, the system can also automatically insert the video thumbnail image!
To illustrate, here is how the email template can look like: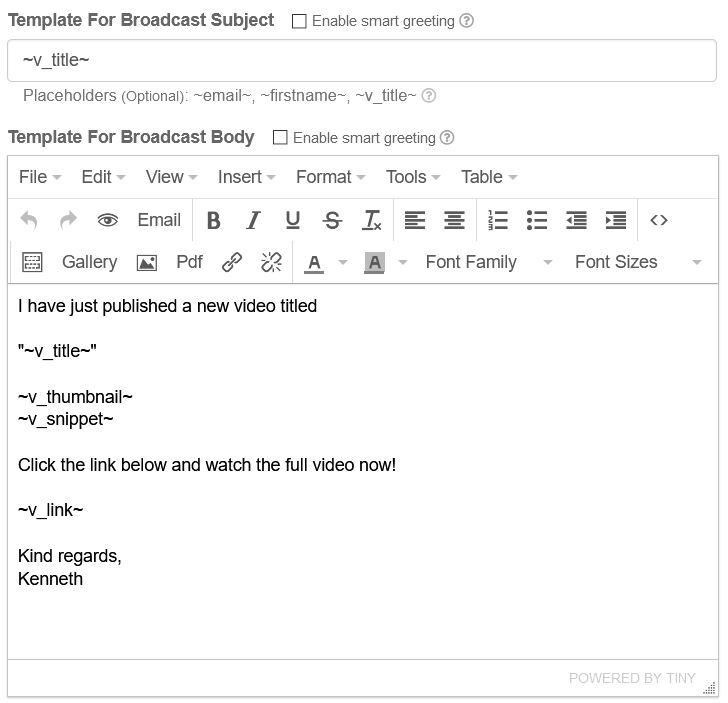 With the above template, the auto-generated email broadcast will be like this: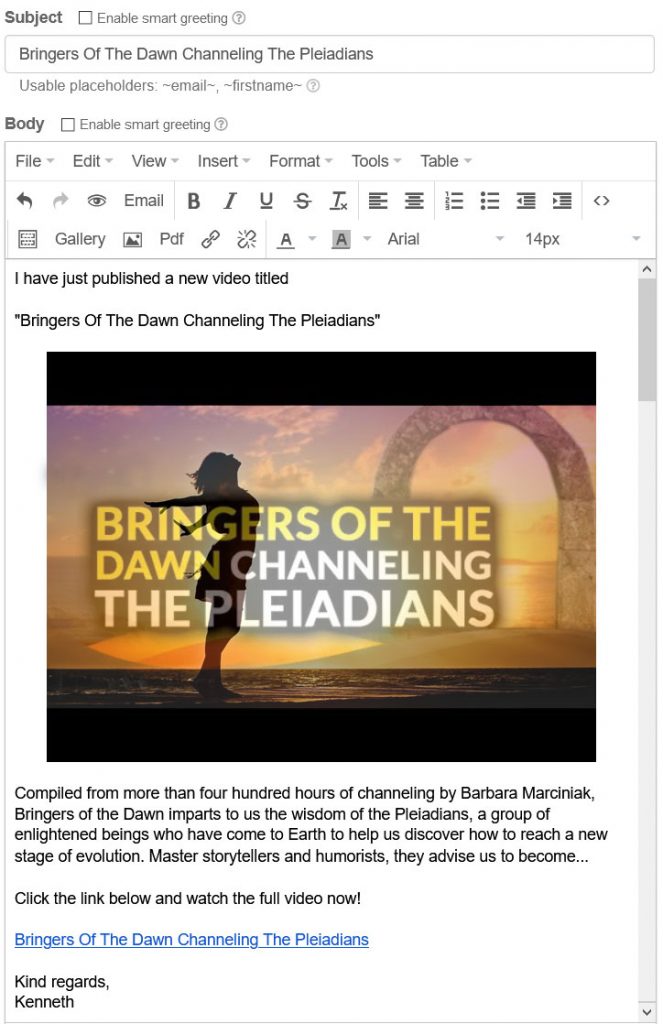 You can see that the placeholder ~v_thumbnail~ is automatically replaced by the video thumbnail.
Step By Step Guide
Simply to go SendSteed List Manager > Youtube To Broadcast, and click 'Add a new Youtube RSS feed'.

Then,
1) add the RSS feed of your Youtube channel
Don't know what is the RSS feed of your Youtube channel? Don't worry, it's already partially filled in. You simply have to enter your channel ID.

2) customize the email template
3) select the list that you want to send to
4) select if you want the broadcast to send out automatically

That's all.
Once the feed is activated, our system will automatically check the availability of any new video on your Youtube channel, create a new broadcast based on the template you have set up, and send it to the Active Subscribers of your selected lists.
How Soon Will My New Video Be Broadcasted?
The automation process is the same as 'Blog To Broadcast'.
The system starts checking for new video at the 30th minute of every hour. If a new video is available, a broadcast will be created and sent automatically in the next hour.
If you don't want to wait for the system to detect your video, you can manually run the detection by clicking the 'Running Man' icon.

Once you click it, a broadcast will be created immediately using the latest video.
How To Test If My Video To Broadcast Works?
After you have set up the RSS feed and email template, you can run the Feed manually by clicking the 'Running Man' as depicted above.
The system will create a broadcast based on the last video in your Youtube channel.
You can then check the broadcast and see if it is what you expect.
That's all for today's update.
I hope you'll find this new feature useful.