One of the ways to build list is to give away an ebook, usually in the form of a PDF file.
To do that, you need a hosting server to host the PDF ebook.
Recently, a Pro Member asked if we could host the PDF file for him.
Certainly we can.
So we added this service into LeadsLeap.
(Coincidentally another Pro Member asked if we can host a video for him. For this request, I have to refer him to YouTube because video hosting is a different beast!)
How To Upload / Retrieve A PDF File.
There are 2 places where you can upload / retrieve a pdf file.
1) Within SendSteed Email Editor
Within SendSteed Email Editor, you will see a 'Pdf' button (see screenshot below).

Click on the button to upload or retrieve a PDF file that you have previously uploaded.
2) A Standalone Hosting Manager.
We've added a separate hosting manager in the Members Area for both image and pdf hosting.
You can find the link in the navigation bar.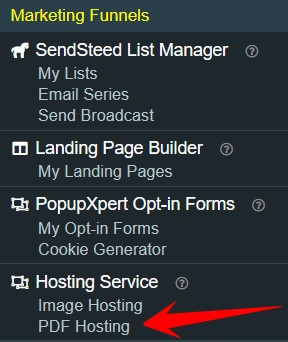 When you click the above link, you will come to a page like this: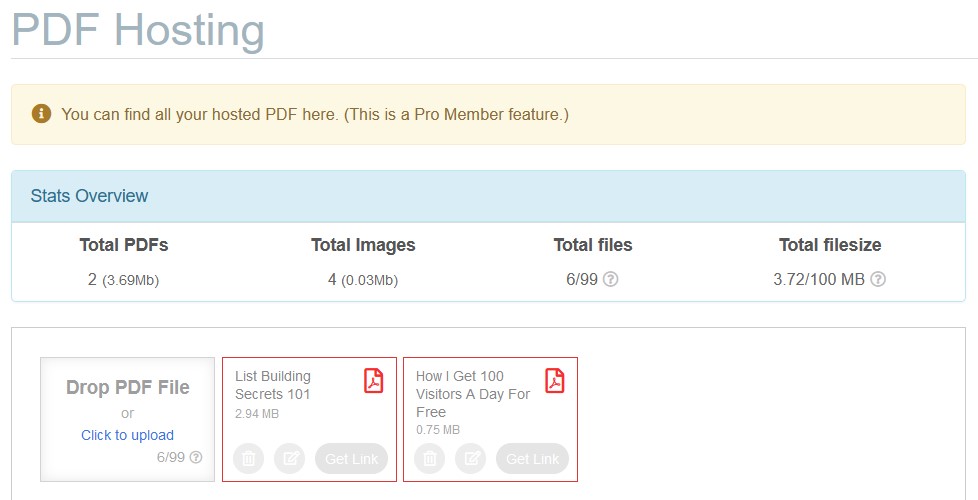 The usage should be easy.
Simply drag and drop a pdf file, or click the upload button to locate a file from your local drive.
After uploading, you can rename the file by clicking the button below.

To get the download link, click this button: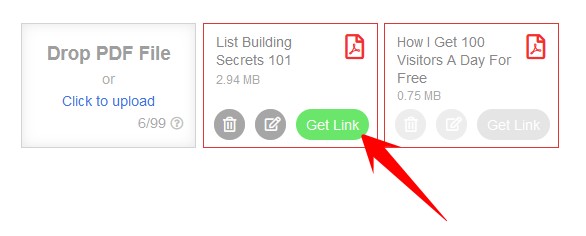 Hosting Limit
To conserve our resources, we set the hosting limit to 99 files and 100MB. This is a combined limit, i.e. both image and pdf files are counted into this limit.
That's all for today.
If you have any feedback, don't hesitate to write in the comment below or send me a support ticket.