In the past few weeks, we have been revamping our Page Builder .
If you think our formal Page Builder is good, wait till you see this one…
Without further ado, let me introduce some of the new features.
Some of these features may be suggested by you in the past and I said, "Not possible". It is possible now. ;)
1) Undo
Previously, if you make some changes and regret, you'll have to redo everything.
But now, you can simply 'Undo'.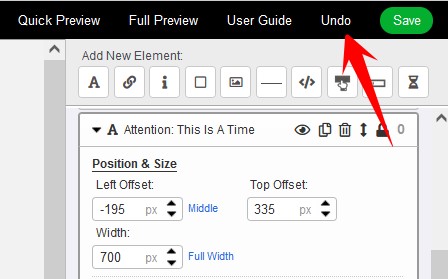 2) Grid
Having a hard time aligning different elements?
Perhaps the new Grid option can help.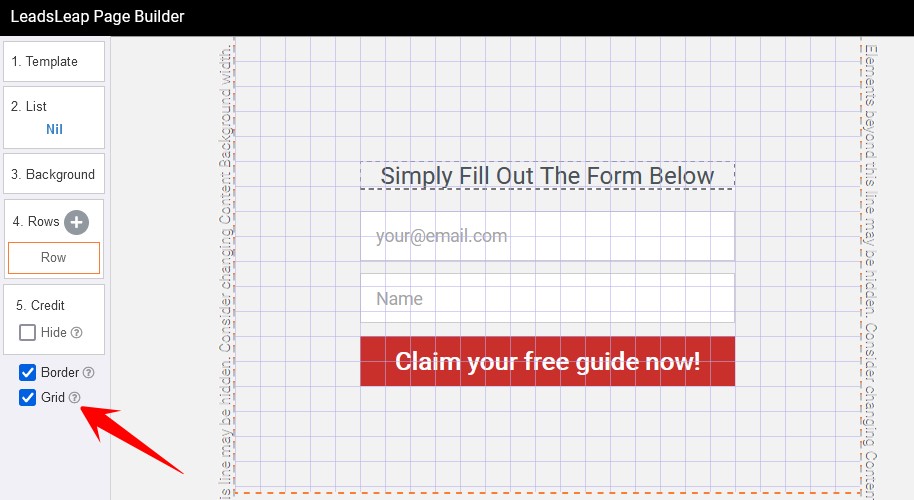 Simply check the Grid checkbox. A 20×20 grid will be shown over the page content.
3) Drag To Lock / Unlock Elements
Do you know that you can group elements and move them at the same time?
Previously, to do that, you need to click on the 'lock' button one by one.
If you have many elements to group or ungroup, it can take a lot of clicks!
But now, you simply CLICK and DRAG.
CLICK on one lock and DRAG across multiple locks to group/ungroup them.
See how it works: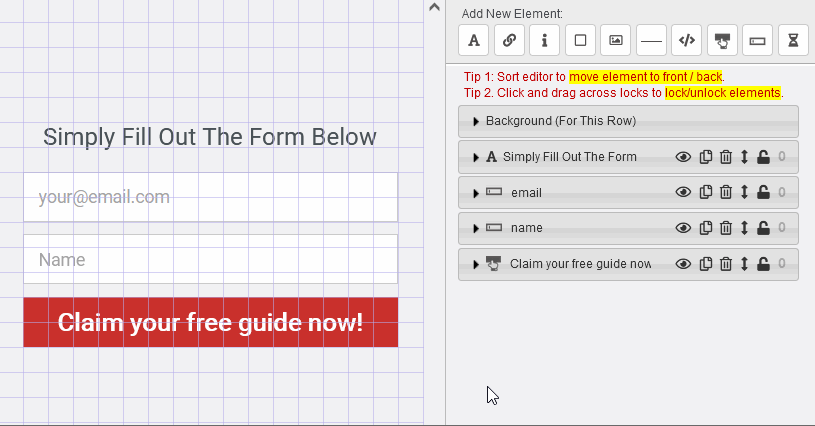 4) Advanced Row Type
We added 6 new row types to give you more flexibility in designing.
See those Row Types labeled 'New'.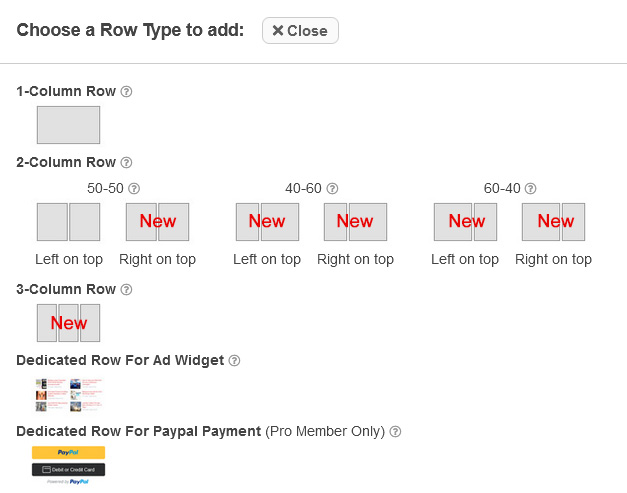 With these new row types, you can create collapsible design with 40-60 column ratio, like this: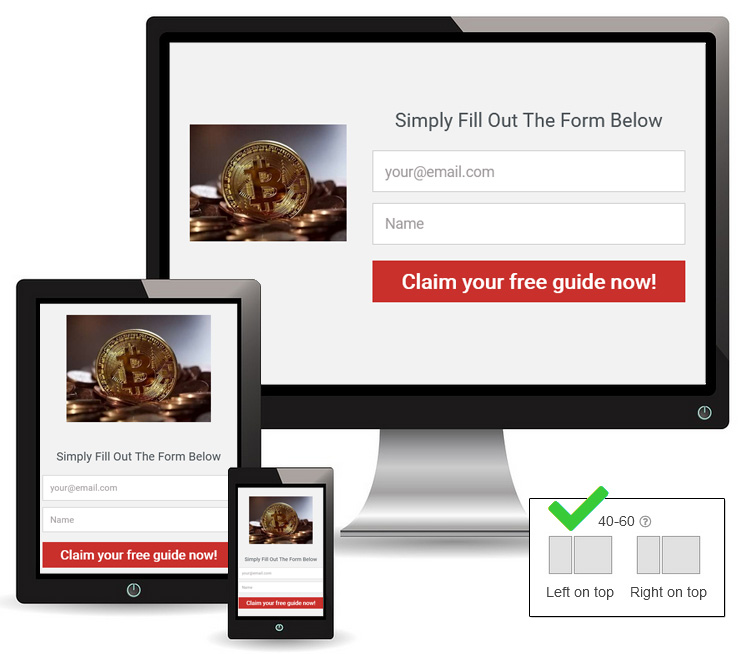 Prefer to have the image on the right, yet still on top when collapsed? No problem. Just choose the 'Right on top' row type.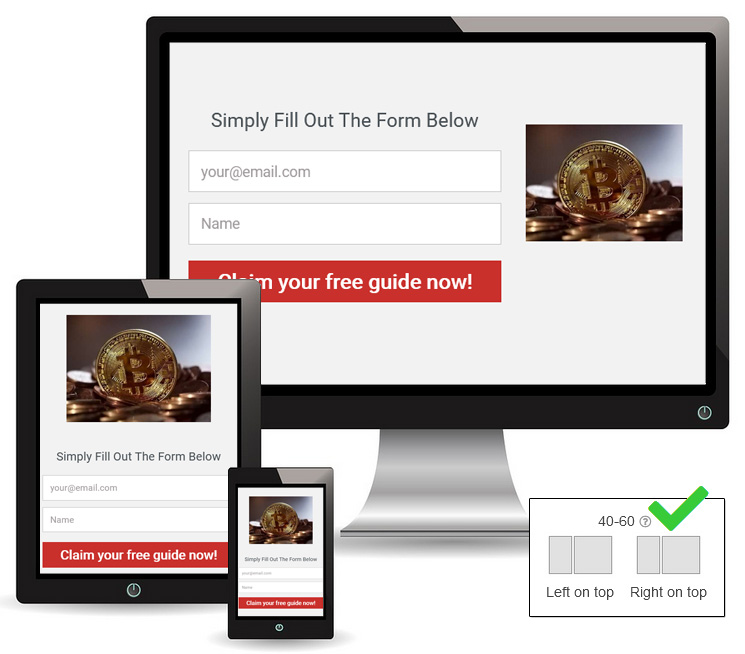 5) Background Setting For Row
Previously you can only customize the background of page and content. If you want different rows to have different background, you'll have to use a background element, which is kind of rigid, especially for collapsible design.
Now, you can customize the background of every row.
Here's how to do it.

With this option, you can now create full-width design like these: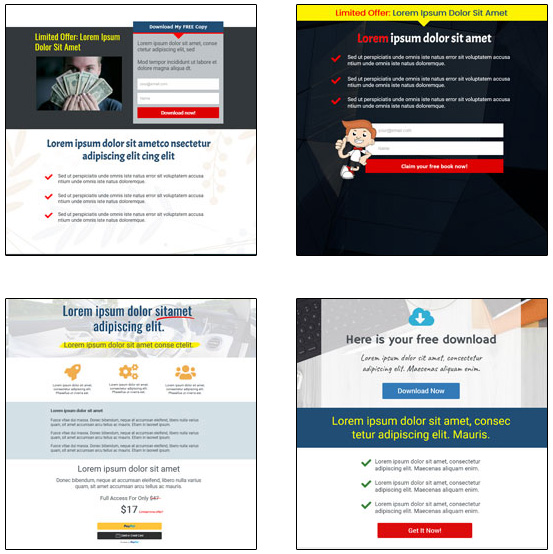 6) Exit Alert
Last but not least…
Have you ever designed a page and accidentally clicked the close tab button of the browser by accident?
I have.
"Errrrrrr….!"
I told myself, "That will not happen again!"
Now if you close the Page Builder without saving, the system will prompt an alert like this:

But beware. If you click the close tab button twice, you will bypass this prompt and close the tab immediately.
For accidental clicking of the close button, this prompt should be good enough.
Whew, that's all for today's update and our weeks of work.
I hope you like these changes.
Let me have your comments below.