Over the past 2 years, we have added many new tools to the system, but we have been lagging behind in terms of user guide.
Not any more!
Today, we are proud to announce our new 'Side-By-Side' Tutorial.
If you go to your Member Area now, you will see a 'Tutorial' link.
Click on the 'Tutorial' link. A tutorial section will open on the left side.

The tutorial section includes detailed step-by-step instructions.
When I said 'detailed step-by-step', I really mean it!
For example, you can go to the Page Manager (see animated screenshot below), click on tutorial, then click on 'How to build a page'.
Every small step you need to create a page is given in the instruction, with a screenshot. It's almost impossible to be lost.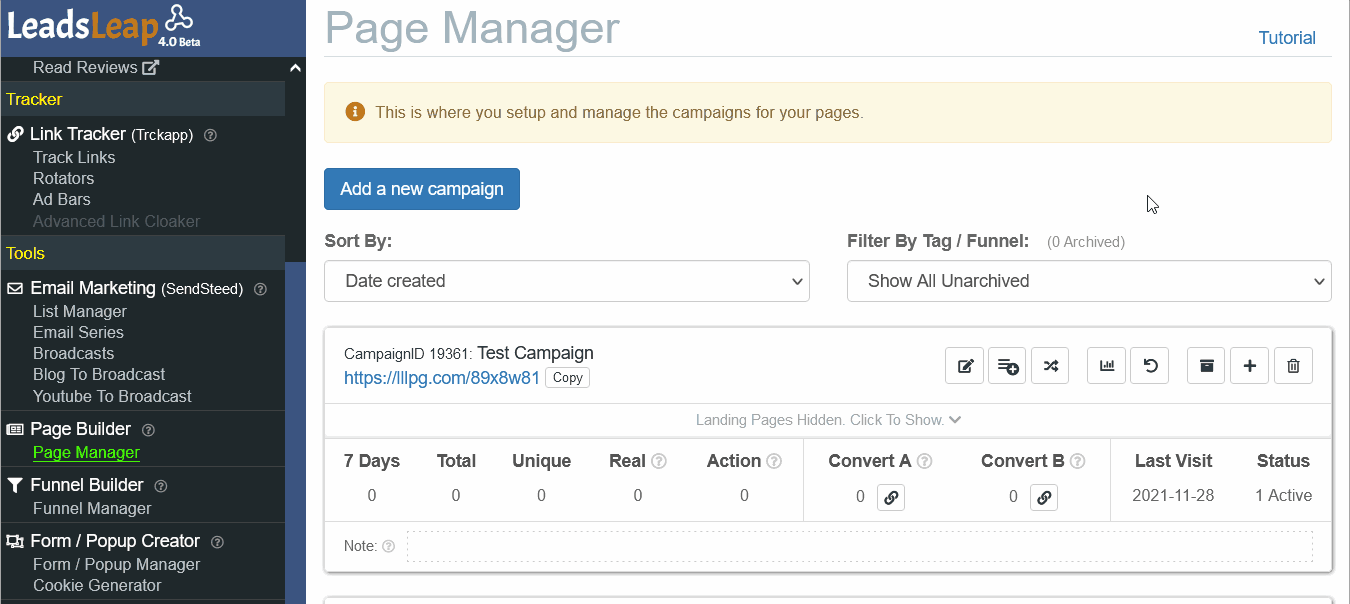 We call it 'side-by-side' tutorial because, as much as possible, the instructions will always be on the left while your Member Area is on the right.
Compared to video instruction, knowledge base or other forms of tutorial systems, we feel that this 'Side-By-Side' Tutorial is the best way to guide our members.
We have tried different help systems in the past. None work to our satisfaction.
I hope this 'side-by-side' tutorial system is the last help system we need.