Last month, we introduced SendSteed Tag, a function that allows you to add tags to your SendSteed List contacts and send Broadcast based on Tags.
Not long after, we received an add-on request from our member, Andre.
Here is what Andre wrote:
After sending out broadcasts out to subscribers and looking at the stats, it would be great if there's a way to tag all the subscribers who have clicked the link inside a broadcast email.

This will really help in identifying those who have expressed interest in an offer, so that it will be easy to follow up with them on a separate broadcast with that specific 'interested in offer' tag applied instead of scrolling and searching through the subscriber lists to apply that tag one by one.
I like this idea. So we started working on it immediately.
We call it 'Link To Tag' function.
How It Works?
When setting up an Email Episode or Broadcast, you can now attach a Tag to up to the first three links in your email, including links in the Email Signature.
If a subscriber clicks on one of these links, the specified Tag will be added to that subscriber.
For example, say you promote LeadsLeap in a Broadcast. You can add a 'interested in leadsleap' tag to those who click the link, so that next time, you can send broadcasts to subscribers who are 'interested in leadsleap'.
Step By Step Setup Guide
The set up is very simple.
If you edit an Email Episode or Broadcast, you will see a 'Link To Tag' option (see screenshot below).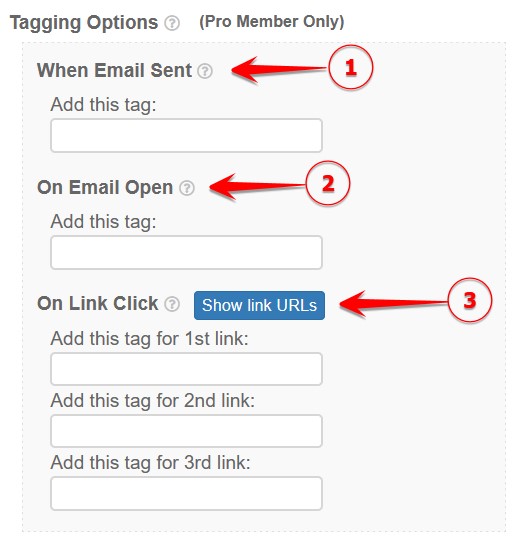 1) Click the 'Show link URLs' button to identify the first 3 links in your email. (See the video screenshot below.)
2) Enter the tag you want to attach to each link.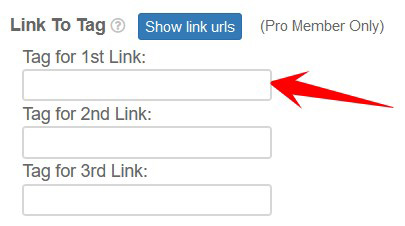 That's it.
Remember, if you forget what this 'Link To Tag' function is about, you can always mouseover the ? icon as shown below.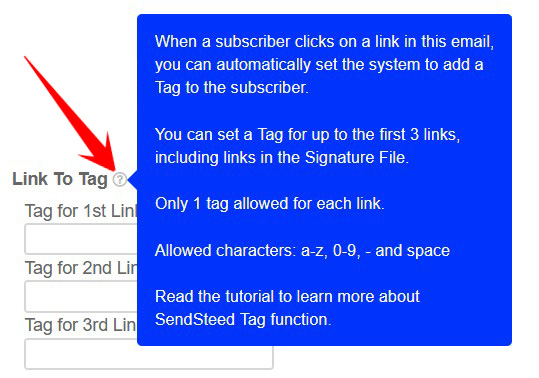 Hope you like this new feature.