This is a feature request from Brittany.
"Whenever we send out a Broadcast, if the email does well with opens and clicks we can add that particular broadcast to an autoresponder email series. I would like to be able to do this without having to copy and paste the entire email and subject manually. It would be nice if it were possible to just have a button that imports it to our email series automatically." – Brittany
Thanks, Brittany, for the suggestion.
If you add or edit an email episode now, you will see a new button next to the subject (see arrow 1 below).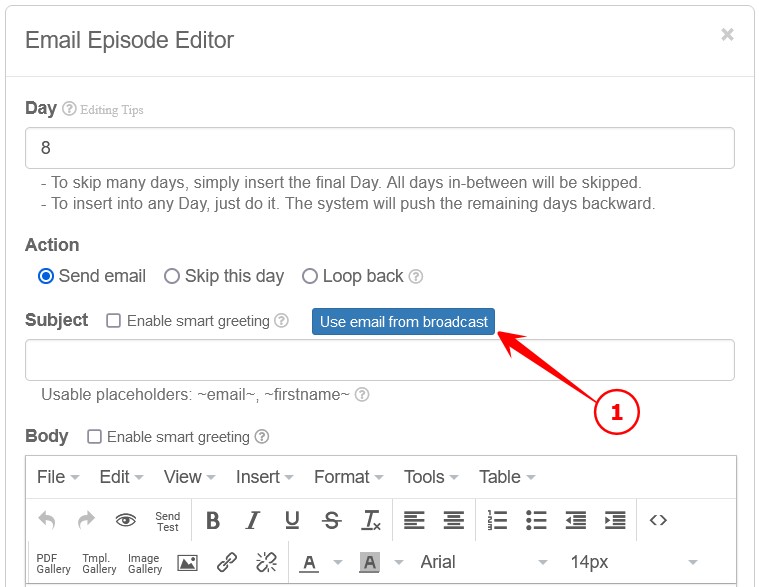 Click on the 'Use email from broadcast' button
The system will load all your recent broadcasts, together with the Open and Click rate (see screenshot below).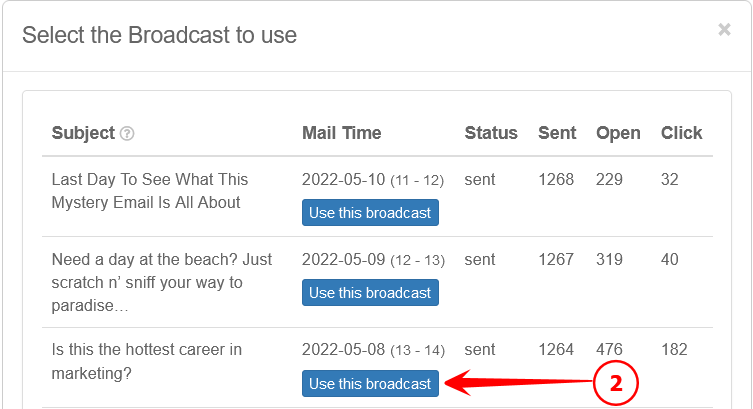 Select the broadcast you want to use.
That's it.
The system will automatically add the email subject, body and preview message of the selected broadcast into the episode.
If the broadcast has Smart Greeting enabled, it will be enabled in the Episode as well.
Hope you find this little update useful.