Before today, we had a basic List Manager.
But I always felt sheepish about it because there were many things it couldn't do.
Today, we replace it with a new system.
Introducing…. SendSteed.com.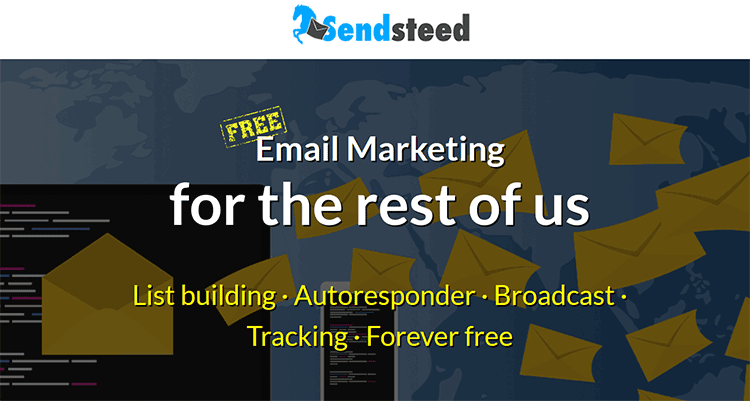 Yes, it's not LeadsLeap.com.
We have to host it under a new domain name because of the complexity of the system.
But it is dedicated to LeadsLeap members only.
With this new system, you can
Build a list
Set up Autoresponder
Send email broadcast to multiple lists
Track email open rate
Automatically track all URL click-through rate
Set up email series such as eCourse or automated follow-up emails (This is a Pro Member feature)
Basically, you can do almost everything a standard list management system can do.
Some Interesting Features
The new list management system has some intuitive features that I like very much.
1) Smart Filtering
If you mass mail to multiple lists, the system will automatically consolidate repeated subscribers.
This means if someone is in your multiple lists and you send a broadcast to all your lists, that person will only receive the broadcast once.
Remember how annoying it was to receive the same email multiple times, because you were on a person's different lists?
This will not happen with our system.
2) Smart Greeting

When you enable 'Smart Greeting', subscribers who have entered their name will be greeted in the email automatically. Those without a name will see your default email message.
This will make your email more personal, whenever possible.
What Happen To My Old List?
Your old list has already been imported into the new list system.
This means you can now send email broadcast to your lists. (Previously you need to set up your own SMTP server to do that.)
But you need to activate the lists again!
It is necessary because there is a change in the settings and you have to submit additional information.
If you do not activate the list, your list will STILL capture leads, meaning you will not lose any leads, but other functions will not work.
I don't want to bore you with the details. The arrows below depict the settings you want to pay attention to. Change and update them if necessary.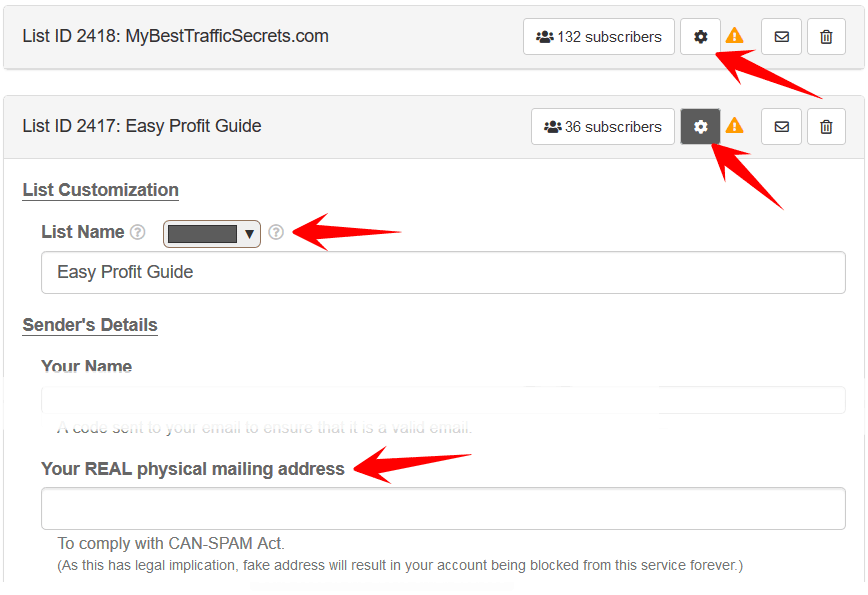 How To Start Using The New List Management System
If you are new to our list manager and want to start building a list, login to your LeadsLeap account, then go to:
List Manager > My Lists
Follow the Step By Step Guide on that page.

Is This List Management System Really Free?
Yes.
Why Free?
Many members want to start list building, but they lack the resources.
We tried to provide different solutions (solutions that were cheaper and easier for us to implement), but none could meet my expectations.
If we really want to help our members to build a list, offering a free full-fledged list management system is the only way.
We couldn't do that previously because it's an expensive solution.
But now, I think we are capable of supporting it.
So, if you haven't started building a list, no more excuses!
Let's get busy with list building…