Here comes another round of upgrades on our ad viewing system.
In this upgrade, we've added 3 new features:
1) Integrated Social Review
The new ad viewer will now automatically link Social Review to the advertised program.
When you surf an ad, if the program being advertised has reviews in our Social Review directory, you will see an icon like the one below: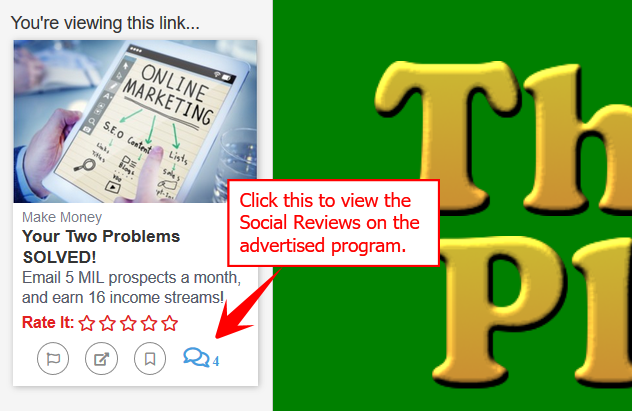 You can click on it and read the reviews.
If you don't see the icon, it means there is no review available.
The benefit of this feature?
This will help members to make a better decision whether to join the program.
2) Bookmark Ads For Future Reference
This is a member requested feature.
You can now bookmark ads for future reference as you surf them.
To bookmark an ad, just click the icon below: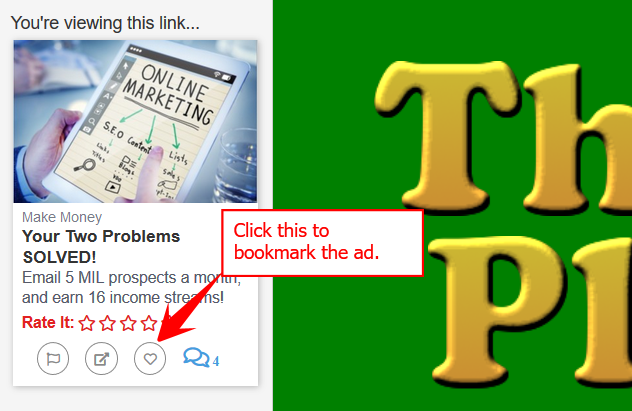 The actual link of the ad will saved in your account.
To view the links you've bookmarked, go to navigation link shown below: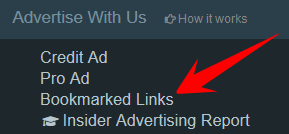 The benefit of this feature?
If you've come across an interesting ad, you can bookmark and revisit it later. Our bookmarking system saves the actual link. This means even if the advertiser changes the ad in the future, you can still access the link that you have bookmarked previously.
3) Pro Ads Now Allow X-frame Sites
Some of you may have come across some websites that cannot be shown in our ad viewer. Whenever members come to us for help, we were helpless.
But not now!
For months, we have been developing a solution. And I'm pleased to showcase our solution to you today.
For sites that cannot be shown in our ad viewer, we will open the link in a new window that bears the same dimensions as the ad viewer, so to you, it is almost as if you are surfing in the ad viewer. (See the screenshot below.)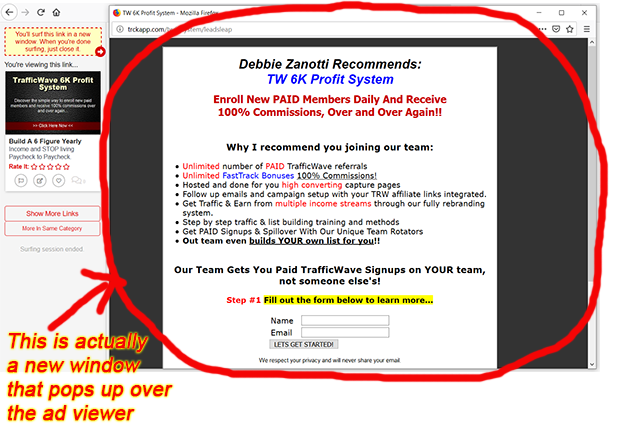 What do I need to do when I see such an ad?
First, don't be surprised to see a popup. You can easily tell if it is a legitimate popup from LeadsLeap because there will be an indication and the popup will be exactly over the ad viewer.
Just surf it as usual and close that window when you're done. You'll be credited for the amount of time the window is active.
Even if you don't close it, the window will automatically be closed when you close the parent window or navigated away. We want to make sure that your screen is not cluttered with windows.
How to set up an x-frame allowed ad?
No special setup is needed. The system will automatically detect it at the point of submission. If for any reason the system fails to detect it, you can always contact our support. We will do it manually.
But please note that this feature is only available to Pro Ads.
We do not make it available to Credit Ads because it will be ambiguous to deduct credits for such an ad since we don't measure the actual surfing duration but the window active time.
Is there a demo?
Yes, to see how it works, click here.
I hope that you'll find these updates useful.
Remember to share with me your comments below.